ADHESIVE FOR MIRROR
Adhesive suitable for fixing windows and mirrors, inert, high adhesion power, suitable for various substrates.
For its non acid, does not cause spots and distortions in the mirrors.
Available in 400g cartridges.
400g - CODE: SLCFIX10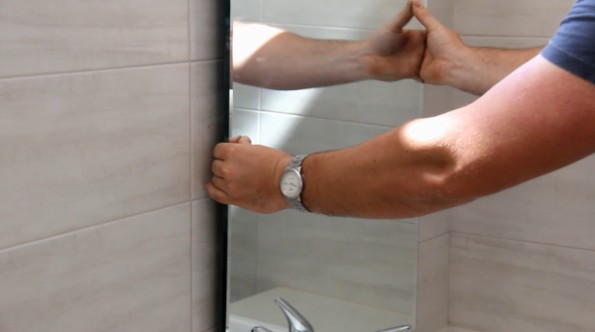 HIGH TACK ADHESIVE
Water-based contact adhesive with high adhesion.
It is a special adhesive development because it does not have a strong or unpleasant smell, and its application does not cause damage to health and the environment.
Apply with foam roller or brush or spray gun, and yields up to 3 times more when compared to solvent based adhesives.
Water may be added.
Application: plywood, clusters, laminates, foams, 3D plastic sheets among others
PUR
The SULPEN Reactive Polyurethane Adhesive is a solvent-free product and can be used in all situations.
Adhesive D4 level and moisture resistant. External and internal use, does not stain and does not corrode. Now with a new cap, for better applications.
Available in packaging of 500g.
500g - CODE: COLAPUR
The SULPEN COMPANY is committed to its customers, employees, suppliers and with the environment. Bfollows rigorous quality tests on raw materials used in its production process to ensure the excellence of its products to its customers.
Located in one of the largest furniture poles in Brazil, near the pole of Bento Gonçalves-RS, allows the approach to the main clients of the furniture industry in Latin America.
SULPEN is a market leader in products for finishing and touch up for furniture's industries in South America.
With a wide range of products, SULPEN operates in markets: Furniture, Homecenters, Supermarkets, Distributors, Crafts Services, Construction, Metal-Mechanical, Automotiv, Stationery e and Textile.
Every team Sulpen works diligently to anticipate the needs of our customers; we value our team to bring the brand to the consumer SULPEN security, reliability and high standards.
This is the way Sulpen to work, here quality walks always beside the good price!
Street Professor Jeronimo Ferreira Porto, 601
Bela Vista District - ZIP Code 95072-210- Caxias do Sul - RS - Brazil